Turn Your Home Into A 5-star Hotel
Flameless

Pet Friendly

Child Safe
Alcohol Free

Furniture Friendly

Waterless
Regular price
RM1,511.00 MYR
Regular price
RM2,009.00 MYR
Sale price
RM1,511.00 MYR
Unit price
per
Sale
Sold out
Features

Remote control operation
Large coverage up to 500 sq. ft.
Adjustable fragrance intensity
Off timer function
Low consumption of oil (0.2ml/hr)
Plug and play
Residue free
Soft sound of whispers (30 Db)
Made from 100% recycled aluminium
Flameless (Eliminate toxic smoke)
Waterless (Eliminate bacteria growth)
🍃 Scents

SLEEK WAY (1 Hotel in Miami Inspired)

Leather, Cardamom, Cedarwood, Musk, Amber

MAGIC FRESH (W Hotel Inspired)

Bergamot, Lemon, Jasmine, Lily, Koa wood

DREAM IN (Westin Hotel Inspired)

White Tea, Aloe Vera, Cedarwood, Lily, Amber

PURE RITZ (Ritz Carlton Hotel Inspired)

Grapefruit, Strawberry, Bamboo, Jasmine, Violet, Sandalwood, Vanilla

GRAND LILY (Hilton Hotel Inspired)

Lily of the valley, Geranium, Raspberry, Honeydew, Floral water, Sandalwood, Vetiver

COUNTRYSIDE INN (Britain's Countryside Hotels Inspired)

Tangerine rose, Peach, Jasmine, Lilac, Amber, Vetiver

PASSIONFRUIT ALACRITY

Passionfruit, Sea Salt, Ylang ylang, Cinnamon

PEACEFUL BAMBOO (Spas of Bali Inspired)

Hyacinth, Galbanum, Bamboo, Apple, Jasmine, Convallaria, Amber, Vanilla

PREMIUM MALL (Premium Outlet Mall Inspired)

Bergamot, Sweet Peas, Orange, Grapefruit, Lemon, Geranium, Freesia, Passionfruit, Peach, Green leaf, Gardenia

SAFFRON SEDUCTION (Baccarat Rogue Inspired)

Jasmine, Saffron, Ambergris, Fir Resin, Cedar

VANILLA EUPHORIA (Signature Scent)

Peach, Passionfruit, Raspberry, Lotus, Orchid, Violet, Musk, Patchouli, Vanilla
Care Instructions

Pillar Scent Diffuser is not intended for use with other aroma oils that might cause clogging or overworking of device.

Our Aroma Concentrates are made with the perfect viscosity to prevent clogging & maximise scent throw performance with Pillar Scent Diffuser.

Please download user manual for full usage instructions.

Do not overturn the device or it may cause spillage.

Only 120ml size fits perfectly into the diffuser. If you are purchasing 50ml Concentrate Oil, please pour into empty bottle provided.

Recommended to clean device every air outlet hole every 6 months to prevent dust clogging.

Air pump cleaning instructions: (1) Replace aroma oil contents with rubbing alcohol and (2) run device for 5-10 minutes to de-clog.
Shipping & Returns

Free Shipping (SG & MY):

Free Ninjavan delivery for Singapore & Malaysia orders above S$30.

Free Shipping (International):
Free international delivery for all orders above S$350.

Delivery Time (Local):
Local delivery within 5 working days

Delivery Time (International):
International delivery between 6-12 working days

Where is Shipping From:

Hone Aroma is proudly made in Singapore.

All orders are shipped out of our Ubi warehouse center, using both FedEx and Ninjavan. 

What To Do If I Received The Wrong Order?

If you believe there was an error in your order, please email us. Be sure to provide us with your product order number and an image of the incorrect product.
FAQ

What is Cold Air Diffusion?

Cold air diffusion is the latest tech in scenting industry. By combining high amounts of cold filtered air with air pressure, Pillar Scent Diffuser releases oils as a dry mist of nanoparticles. Using no heat or water, this scenting technique preserves the therapeutic properties of fragrance oils without altering their smell.

The result of this advanced atomization technology is residue free and safe for pets, children, artwork and furniture.

How do I set up my diffuser?

It's plug and play!

1) Fill empty bottle provided, with aroma oil of choice.

2) Plug in diffuser to power socket

3) Control density, concentration and timer as required.

Are Hone Aroma Fragrance Oils safe?

Yes! Our oils are safe to use around people and pets.

100% Free of all Parabens, Formaldehyde, Color Additives, Synthetic Dyes, and Preservatives.

Are Hone Aroma Oils cruelty-free?

Yes, we are 100% Animal/Cruelty Free. We do not, and will never, test on animals.

Are Hone Aroma Oils vegan?

Yes! Our formulas are not only Vegan, but derived from Plant-based Ingredients and Sustainably Sourced Essential Oils.

What about sensitivities to fragrances?

Our formulas are 100% Non-Toxic and Hypoallergenic. Hone Aroma oils are IFRA compliant meaning they are of the highest standards in the industry.

How long will the oils last?

When used at the recommended settings of 4-8 hours/day, a 50ml oil bottle will last approximately one - two month(s) in a Pillar Scent Diffuser.

The exact length of time will depend on the usage and fragrance concentration.
Disclaimer

Hone Aroma's hotel inspired scents are our interpretation and re-creation of the mentioned hotels.

Hone Aroma is not affiliated with any hotels mentioned on our website, social media or other content.
View full details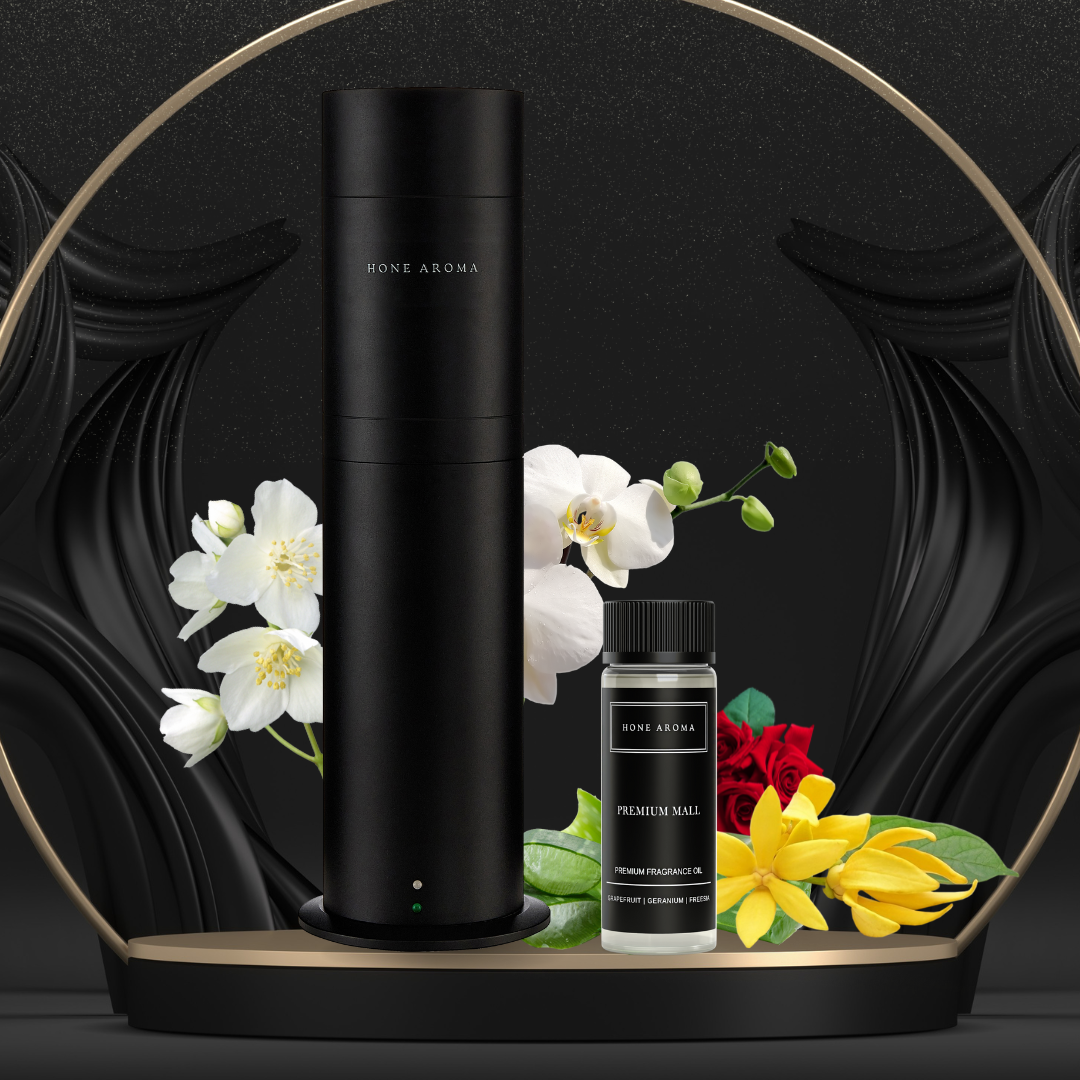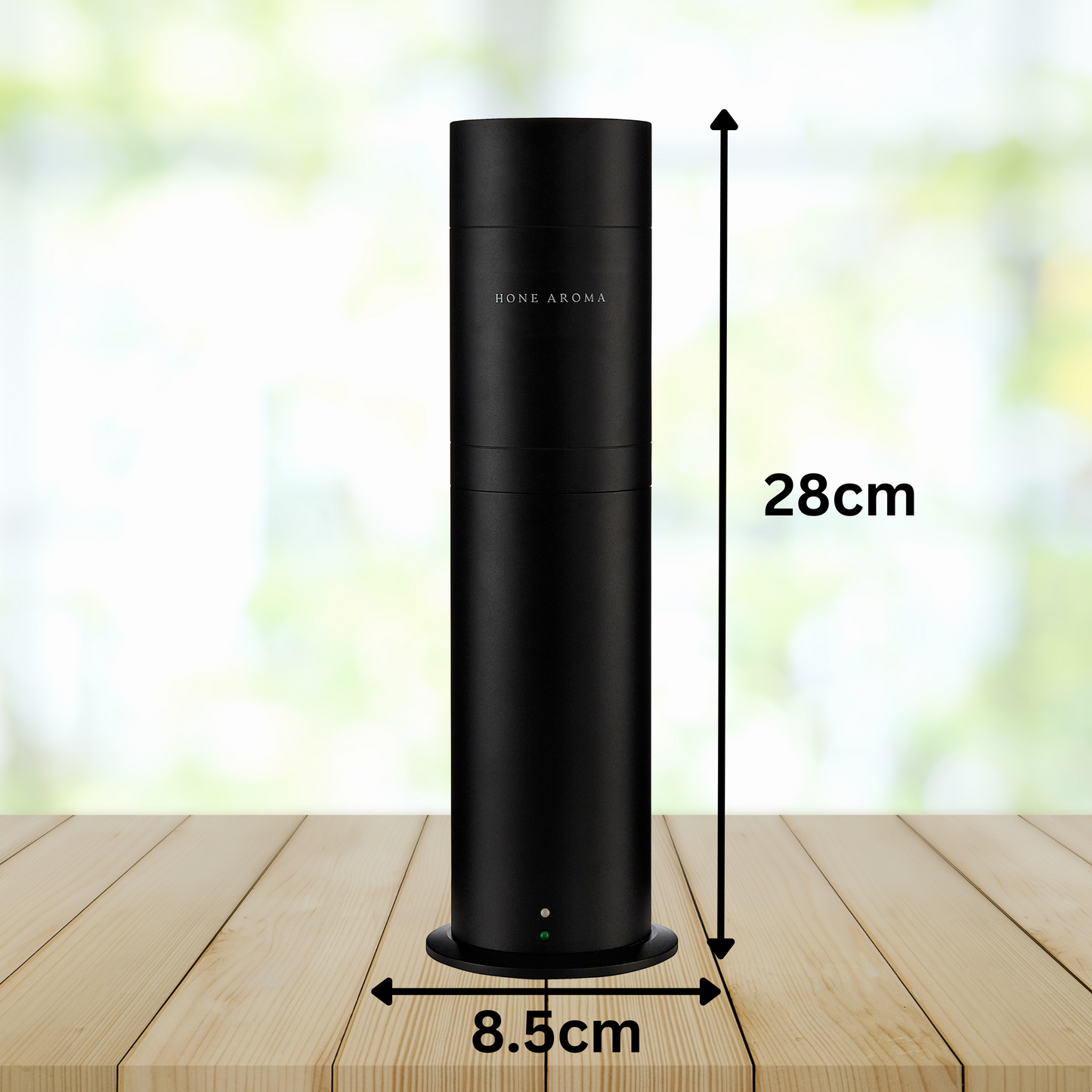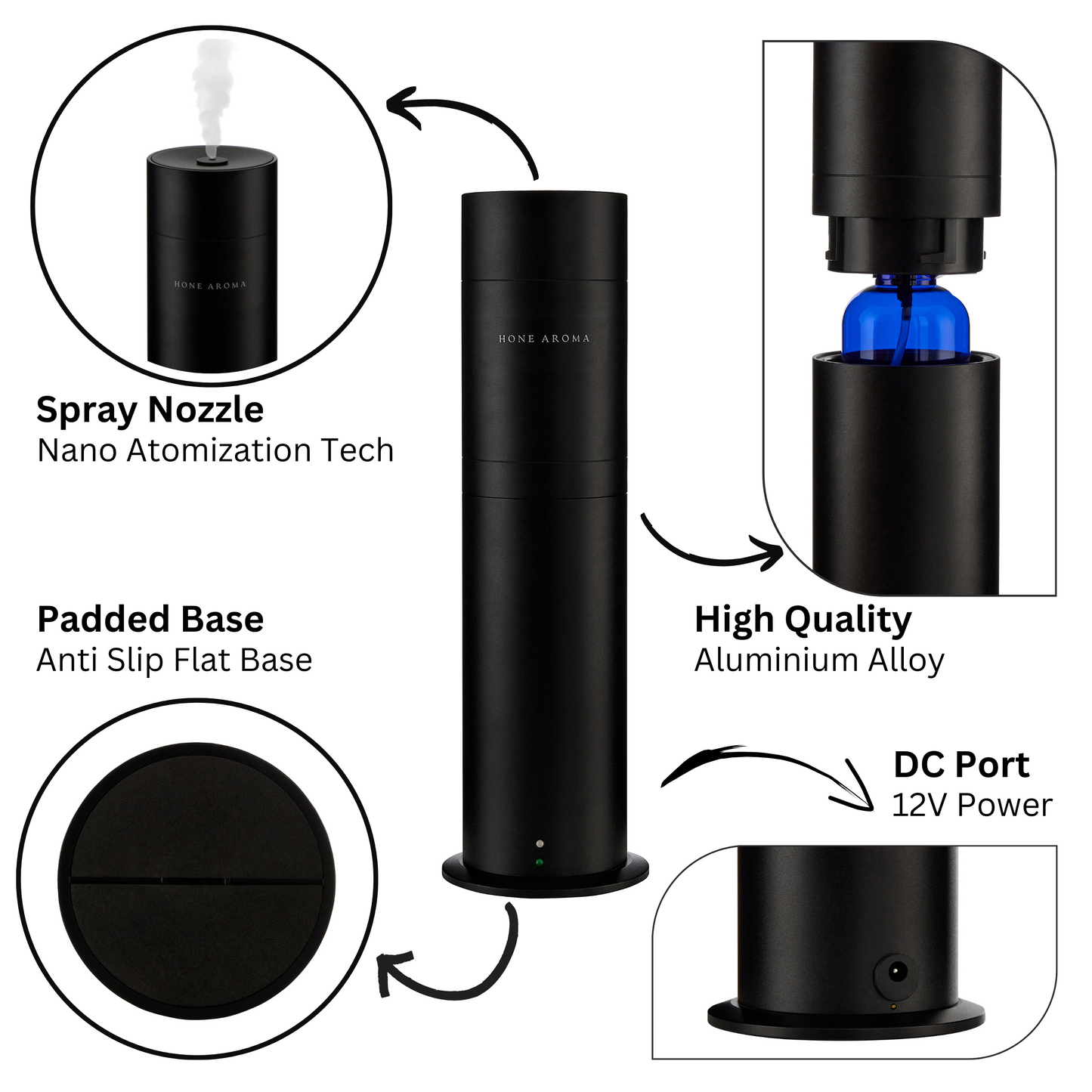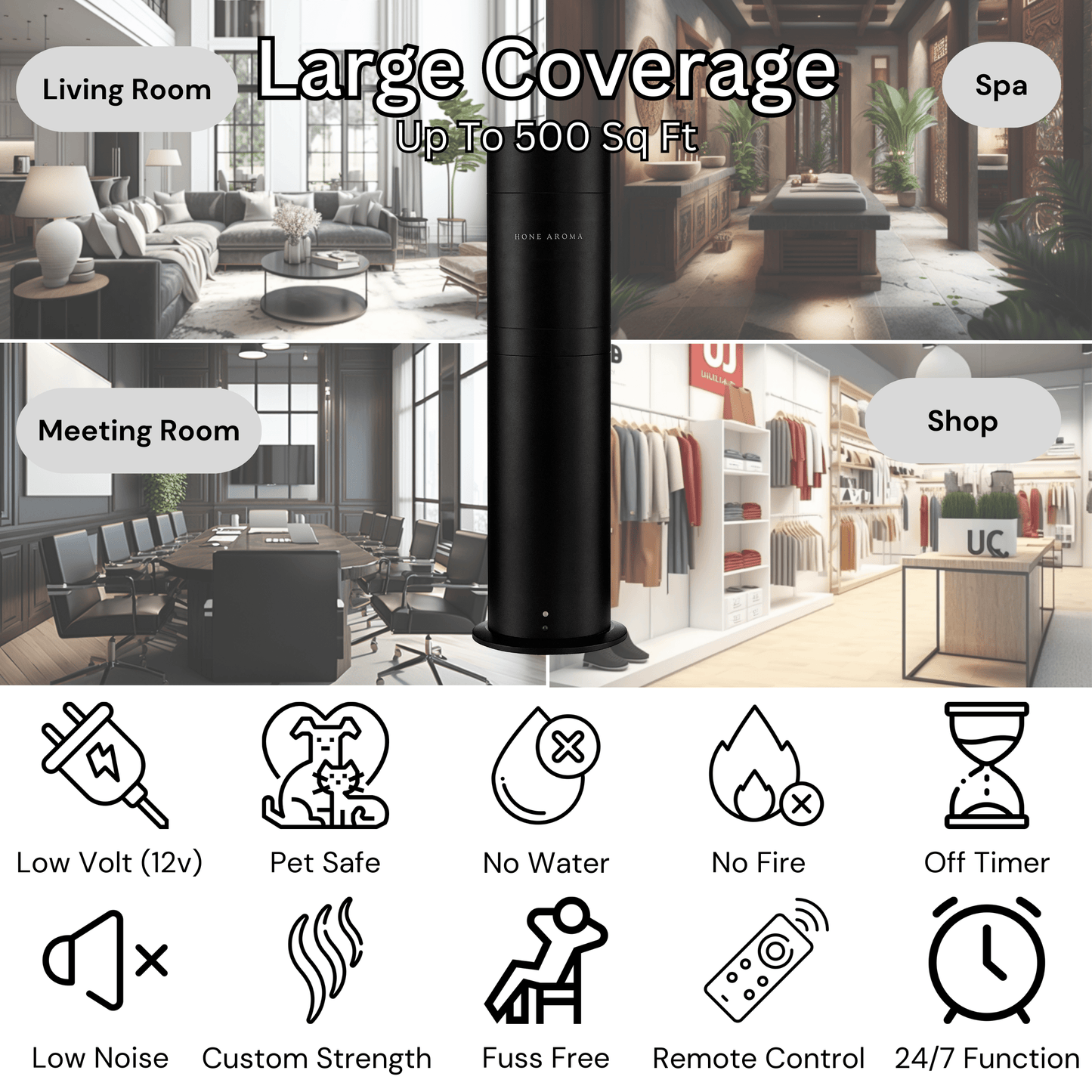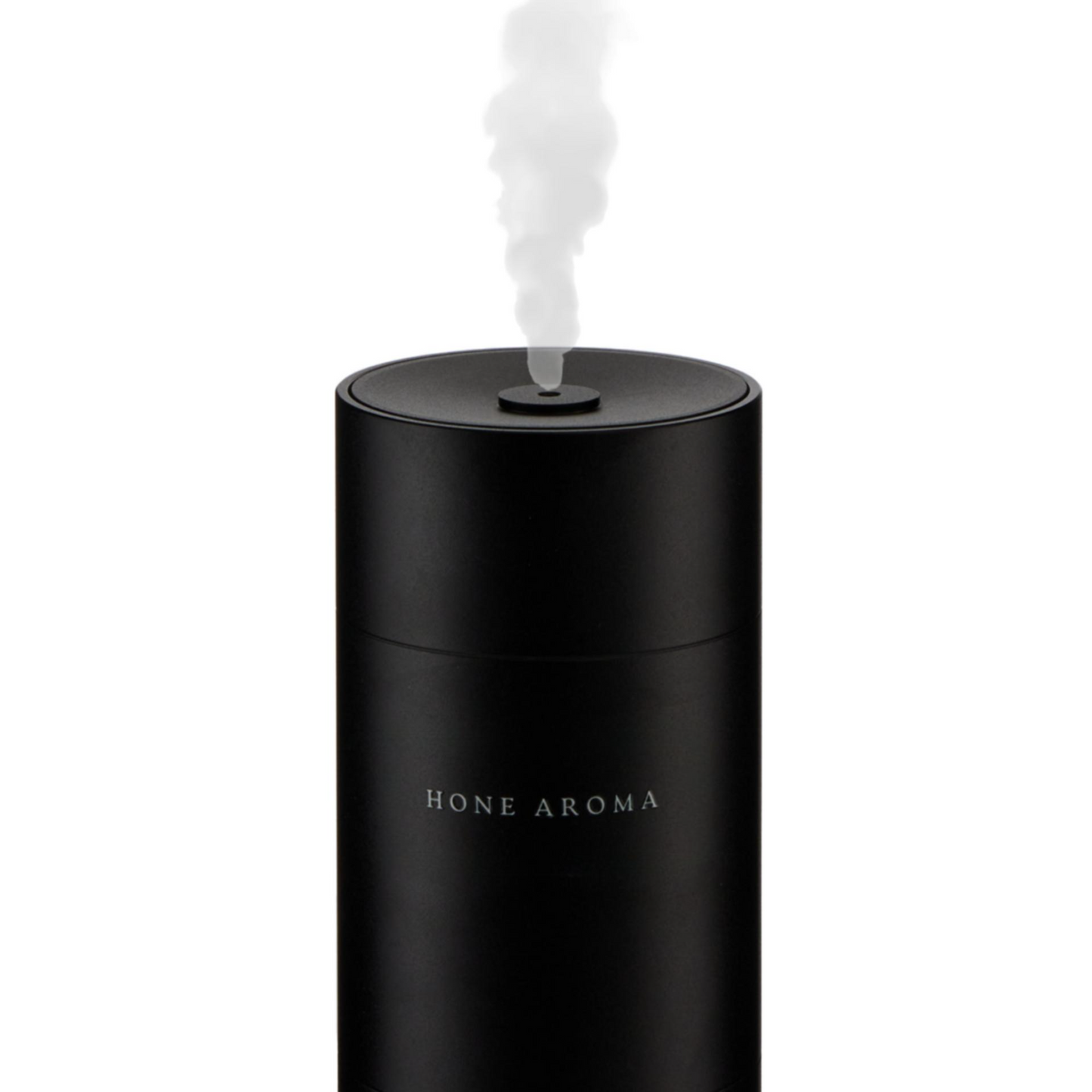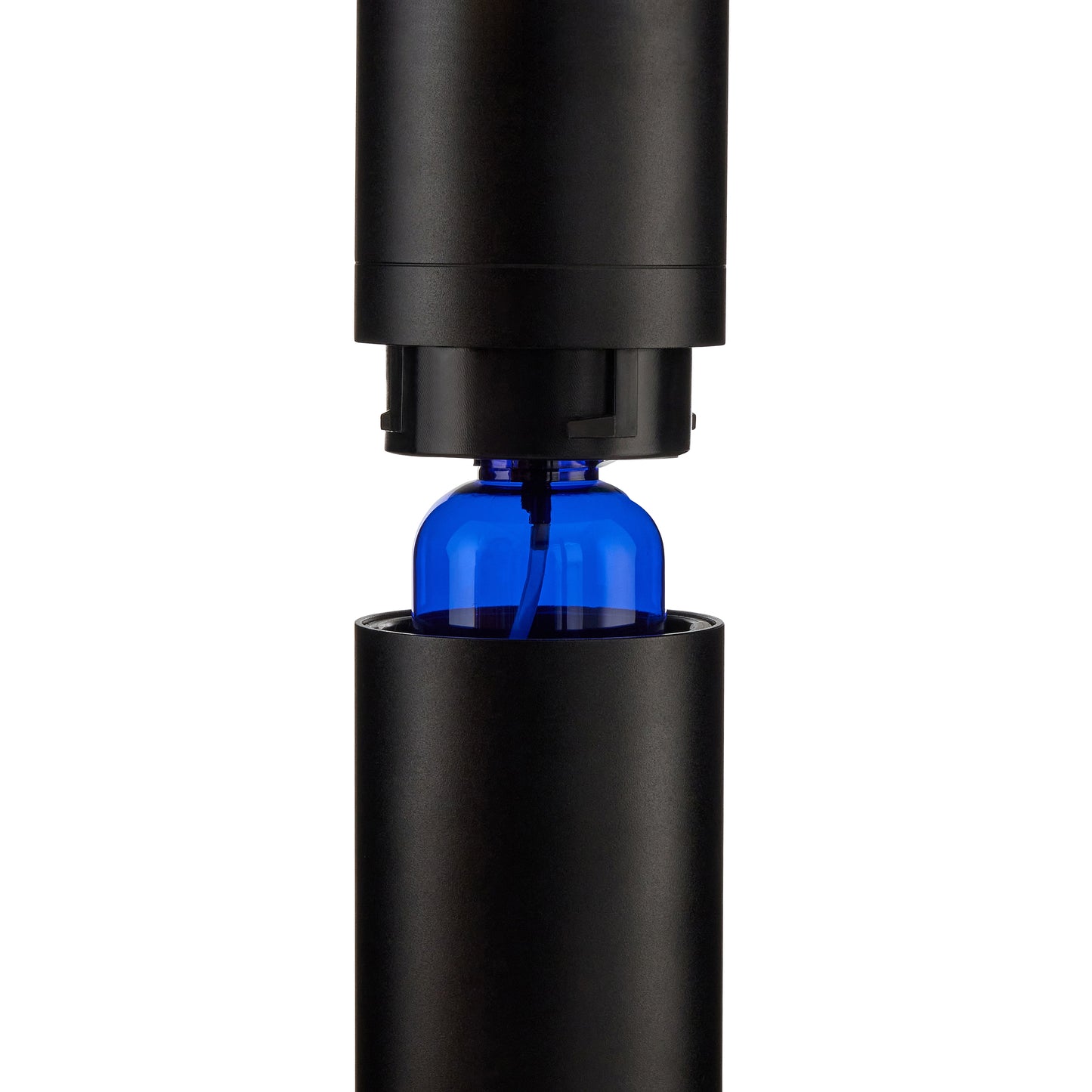 Re-live A 5 Star Hotel Experience In The Comfort Of Your Home

With cold air diffusion technology, the Pillar Scent Diffuser™ turns 5-star hotel grade fragrance oil into a fine nano-mist. This method allows scent to linger for longer, and has further coverage.

Using no heat or water, all therapeutic properties of our premium aroma concentrate oils are preserved, without altering their smell.
This hotel grade atomisation technology is residue free and safe for children, pets & furniture.
What Do I Get?
You not only get 1x Pillar Scent Diffuser™, but also 1 scent choice of premium concentrate aroma oil shipped together.
View all bundles here.
Trusted by 1000+ Happy Home Owners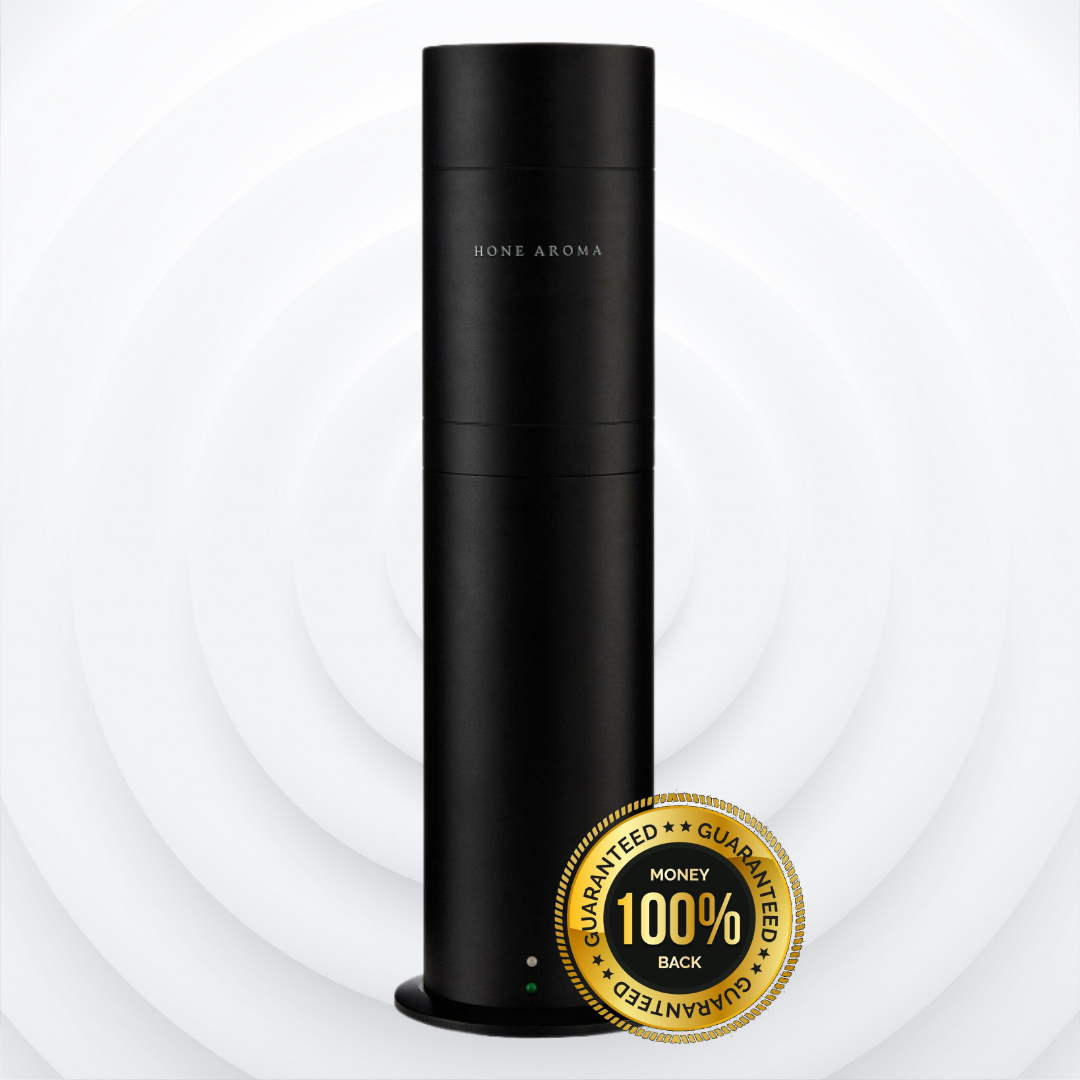 30 Days Money Back Guarantee
No questions asked!
We fully stand behind our product and believe we have THE nano diffusion diffuser in the industry.
A full month to try out our product, and if you don't like it 100%, contact us.
Loving it!!!
I am super happy with the diffuser! It does a great job of dispersing the scent in my open concept home!
Great as a gift
I already own one and this is a gift for someone. I always get compliments that our house smells so good!
Soothing scent
Diffuser seems to work well. It does make a little noise but not too noticeable. I love that I can just plug it in ithout worrying about batteries. The best part is the remote so I can easily change the settings as needed or turn it off and on as I like. I ordered the Countryside Inn scent and it is amazing!
scent with dogs
Great diffuser! Easy setup and operation. Love it!
I am using this with the dream in scent. I have 4 dogs, and you would NEVER know. The whole house smells great!
Pillar scent diffuser coverage
It covers more sq footage than I expected.
Pleased with my purchase.
I need two more
Free Shipping

Apart from our subsidized shipping rates, enjoy free shipping on all Singapore & Malaysia orders above $30.
For international orders, enjoy free shipping above $350.

Hassle-Free Exchanges

Our exchanges are straightforward and easy, but we're sure you won't want to return them once your place is looking and smelling great with our diffusers.

We have less than 0.1% return rate on all orders till today