Turn Your Home Into A 5-star Hotel
Flameless

Pet Friendly

Child Safe
Alcohol Free

Furniture Friendly

Waterless
Regular price
RM229.00 MYR
Regular price
Sale price
RM229.00 MYR
Unit price
per
Sale
Sold out
Premium Concentrate Fragrance Oil for Pillar Scent Diffuser
(Not intended for use with other devices)

Refill of your favourite premium home fragrance.
Before purchasing, Click Here to view Pillar Scent Diffuser and all scent choices.
Signature Scent for Sweet Romance, Inspired by Baccarat Rogue

"It's pretty intense...you have to try it"

Luxurious fragrance designed to evoke feelings of romance and intimacy, and is perfect for setting the mood. Whether you're looking to create a relaxing and cozy atmosphere in your living room or a romantic ambiance in your bedroom, "Saffron Seduction" is the perfect choice.

Its sweet and inviting scent reminds you of cozy nights in with your loved one, surrounded by comfort and happiness.

Topped with luxurious notes of Saffron, Jasmine and Ambergris.
Full Scent Notes

Jasmine, Saffron, Ambergris, Fir Resin, Cedar
🍃 Scents 🍃

SLEEK WAY (1 Hot*l in Miami Inspired)

Leather, Cardamom, Cedarwood, Musk, Amber

MAGIC FRESH (W Hot*l Inspired)

Bergamot, Lemon, Jasmine, Lily, Koa Wood

DREAM IN (West*n Hotel Inspired)

White Tea, Aloe Vera, Cedarwood, Lily, Amber

COUNTRYSIDE INN (Britain's Countryside Hotels Inspired)

Tangerine Rose, Peach, Jasmine, Lilac, Amber, Vetiver

PASSIONFRUIT ALACRITY

Passionfruit, Sea Salt, Ylang Ylang, Cinnamon

PEACEFUL BAMBOO (Spas of Bali Inspired)

Hyacinth, Galbanum, Bamboo, Apple, Jasmine, Convallaria, Amber, Vanilla

PREMIUM MALL (Premium Outlet Mall Inspired)

Bergamot, Sweet Peas, Orange, Grapefruit, Lemon, Geranium, Freesia, Passionfruit, Peach, Green leaf, Gardenia

SAFFRON SEDUCTION (Baccarat Rogue Inspired)

Jasmine, Saffron, Ambergris, Fir Resin, Cedar

VANILLA EUPHORIA (Signature Scent)

Peach, Passionfruit, Raspberry, Lotus, Orchid, Violet, Musk, Patchouli, Vanilla
Shipping & Returns

- Free Ninjavan delivery for Singapore & Malaysia orders above S$30.
- Free international delivery for all orders above S$80.


- Local delivery within 5 working days
- International delivery between 6-12 working days
Care Instructions

Store in cool dry place away from direct sunlight.

Follow instructions on child-proof bottle cap for opening of aroma oil.
FAQ

What is Cold Air Diffusion?

Cold air diffusion is the latest tech in scenting industry. By combining high amounts of cold filtered air with air pressure, Pillar Scent Diffuser releases oils as a dry mist of nanoparticles. Using no heat or water, this scenting technique preserves the therapeutic properties of fragrance oils without altering their smell.

The result of this advanced atomization technology is residue free and safe for pets, children, artwork and furniture.

How do I set up my diffuser?

It's plug and play!

1) Fill empty bottle provided, with aroma oil of choice.

2) Plug in diffuser to power socket

3) Control density, concentration and timer as required.

Are Hone Aroma Fragrance Oils safe?

Yes! Our oils are safe to use around people and pets.

100% Free of all Parabens, Formaldehyde, Color Additives, Synthetic Dyes, and Preservatives.

Are Hone Aroma Oils cruelty-free?

Yes, we are 100% Animal/Cruelty Free. We do not, and will never, test on animals.

Are Hone Aroma Oils vegan?

Yes! Our formulas are not only Vegan, but derived from Plant-based Ingredients and Sustainably Sourced Essential Oils.

What about sensitivities to fragrances?

Our formulas are 100% Non-Toxic and Hypoallergenic. Hone Aroma oils are IFRA compliant meaning they are of the highest standards in the industry.

How long will the oils last?

When used at the recommended settings of 4-8 hours/day, a 50ml oil bottle will last approximately one - two month(s) in a Pillar Scent Diffuser. The exact length of time will depend on the usage and fragrance concentration.
View full details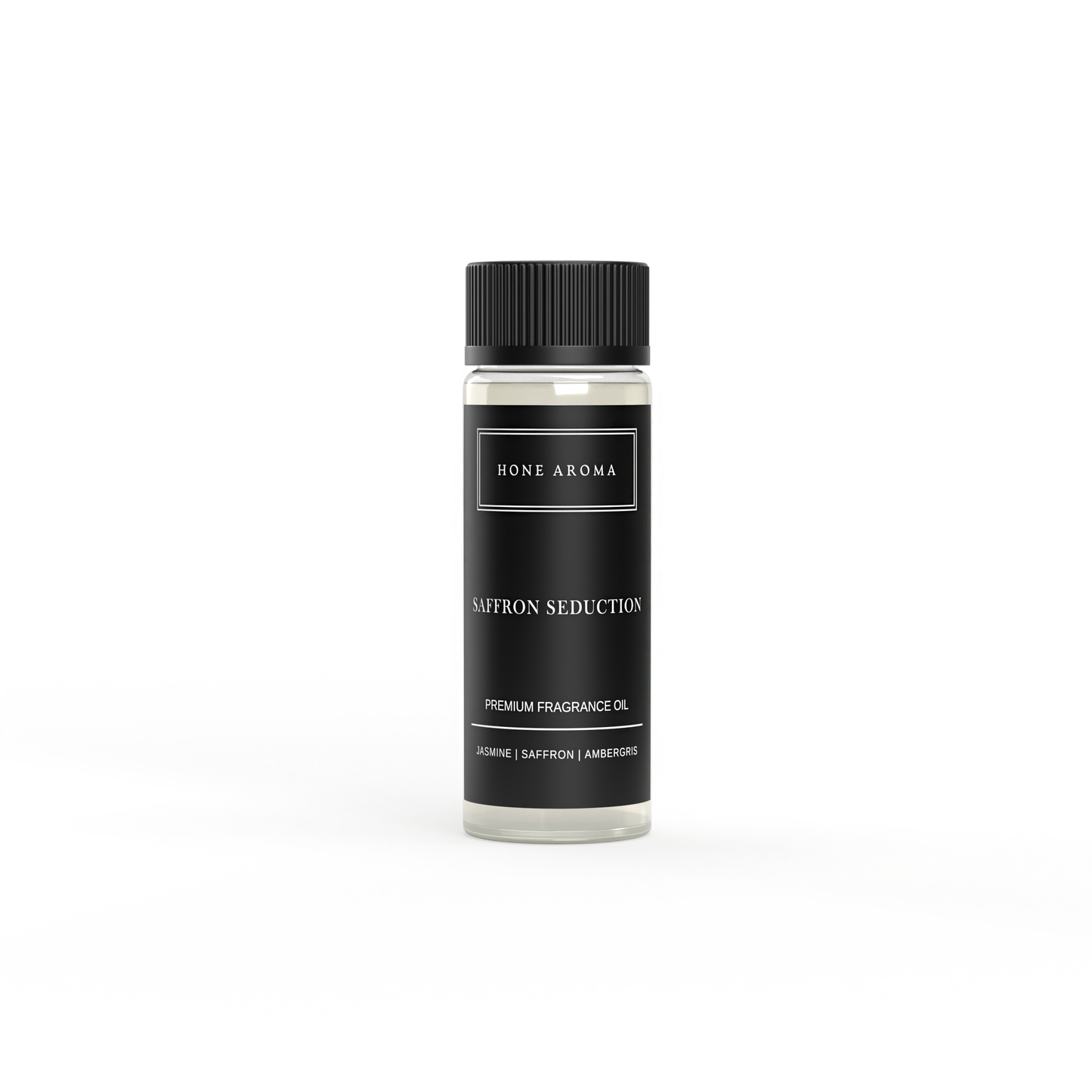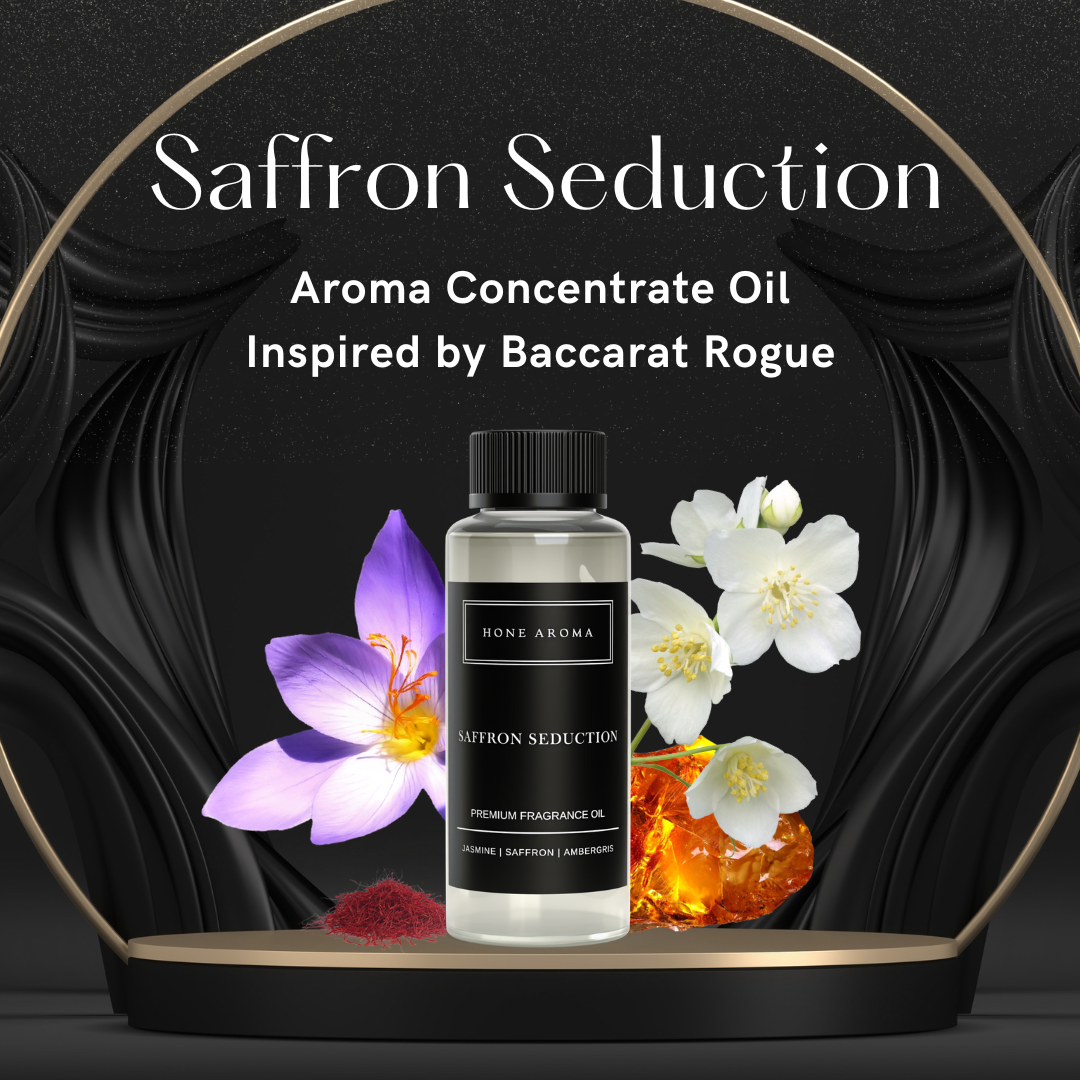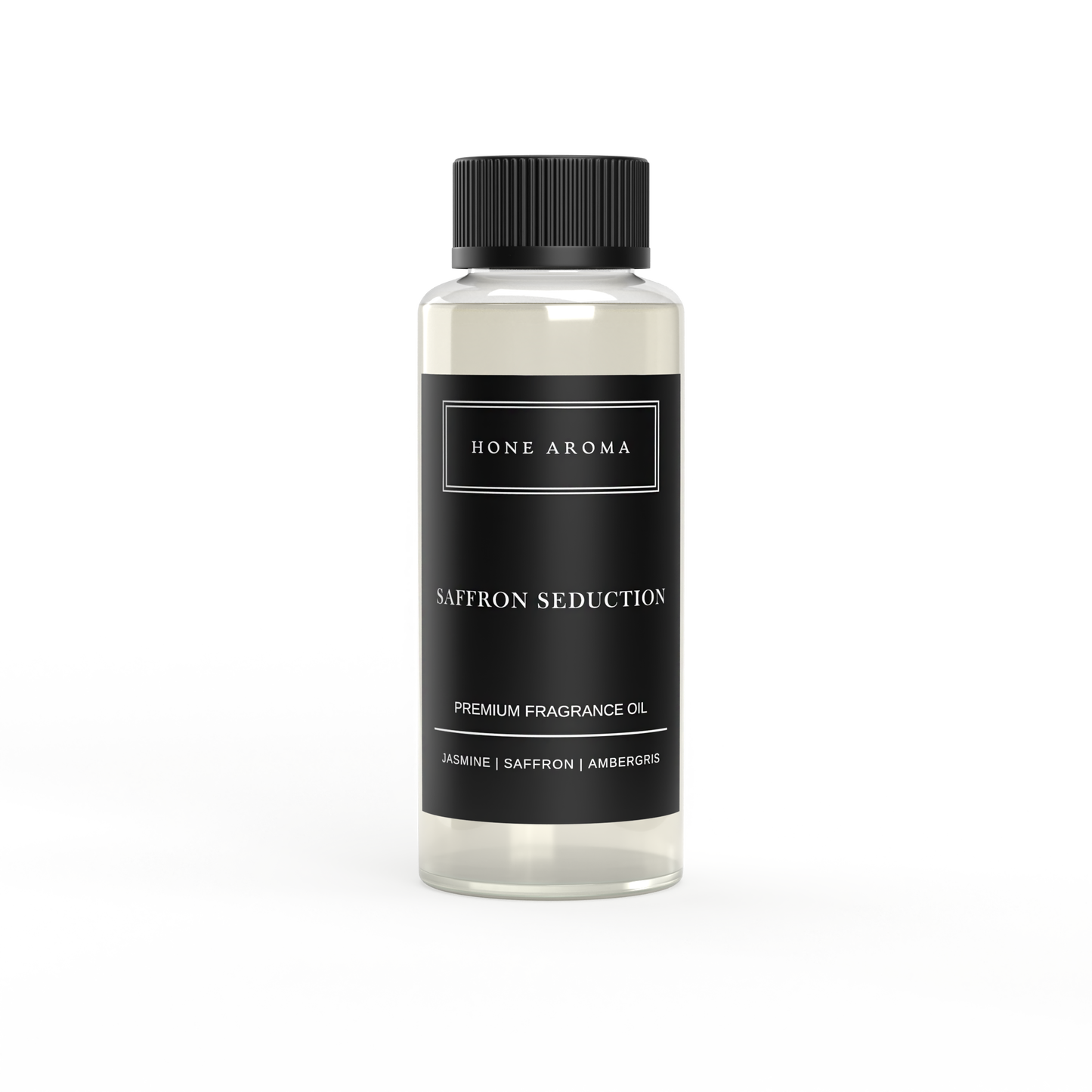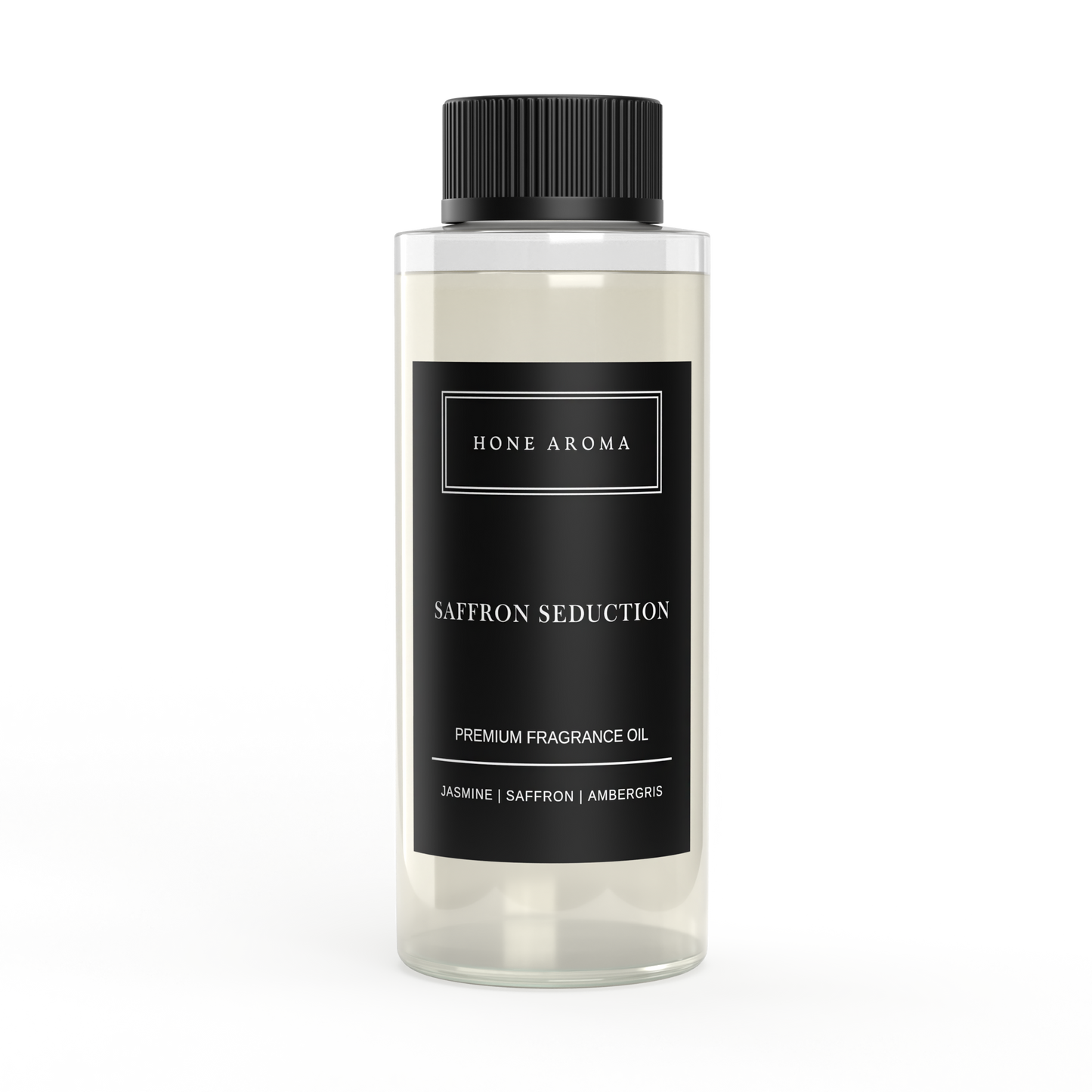 Easiest Way To Make Your Home Feel Like A 5-Star Hotel
Trusted by 1000+ Singaporeans
Smells Great!
Instantly turns a blank room into a warm, clean, vibrant space. Wonderful smell.
LOVE
Love love (Saffron Seduction) absolutely astonish, fragrant oil I would definitely recommend to buy this diffuser oil will definitely buy again wish it was a little cheaper
Free Shipping

Apart from our standard shipping rates, enjoy free shipping on all Singapore & Malaysia orders above $30.
For international orders, enjoy free shipping above $80.

Hassle-Free Exchanges

Our exchanges are straightforward and easy, but we're sure you won't want to return them once your place is looking and smelling great with our diffusers.